Announcing Event Quest: Rise of the Black Panther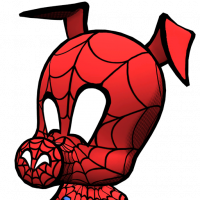 Kabam Doot
Posts: 95
Moderator ›
A DIRE NEED OF AN UPPER HAND
Thanos' plans begin to come together and his power is becoming a threat that the champions can't ignore. Black Panther has devised a plan to travel back to Wakanda and gain the strength necessary to confront Thanos, or at the very least buy the heroes some time.

FIT FOR A KING

Hulk (Ragnarok) enters The Contest to the cheer of the crowd. A fan favorite, Hulks abilities are affected on how the crowd perceives the fight. Getting bonuses based on how much action (or blood) there is! This doesn't mean Hulk needs to be winning either, a good beat down is just as fun to watch. So watch out if you have him cornered!

Erick Stevens, nicknamed "Killmonger", has also arrived in The Contest. He's equipped with his own suit of Vibranium Armor which reverberates damage back to opponents. He can also gain benefits from his current level of power and increase his power gain during a fight.
--
Q&A
How long does this quest run for?
This quest will be starting on the 31st of January at ~10:00AM PST and will run until February 28th at 10:00AM PST. Those attempting Legends runs will have until February 14th to 100% explore both Heroic and Master difficulties.
I can't see some of the rewards under "View Rewards" Are they missing?
No, they're there! Currently we can't fit all the rewards in the preview. In Particular, the title on Heroic difficulty cannot be previewed but you will still receive it upon meeting the required criteria.
How do I get the Legends title associated with Master Difficulty?
The Legends title and rewards will be given to the 100 players who 100% explore HEROIC AND MASTER difficulties in Rise of the Black Panther the fastest. Just like recent Event Quests, this quest will take advantage of the Time Attack system we've put in place for our Monthly Quest Legends Program. This means that the players that completely explore Heroic and Master difficulty the fastest within the first 2 weeks of the event being live will win the title. More information on that can be found here: https://forums.playcontestofchampions.com/en/discussion/27/time-attack-legends-program
In addition to this distinction, these first 100 will receive the following rewards:
#1-5 - 3x Tier 4 Class Catalyst Crystal
#6-100 - 1x Tier 4 Class Catalyst Crystal
--
Rewards

For completing and mastering all of the Beginner quests, you earn:

4000x Premium Crystal Shards (2x Crystals)
150x Units
900x Tier 4 Generic Catalyst Fragments
2x Generic Tier 1 Catalyst
2x Generic Tier 2 Catalyst
15x Tier 3 Generic ISO
18x Tier 2 Class ISO (3/each class)
1x Sakaarson Title

For completing and mastering all of the Normal quests, you earn:

1x 3-Star Black Panther (Civil War)
5000x Premium Crystal Shards (2.5x Crystals)
2000x 3-Star Crystal Shards (1x Crystal)
150x Units
2700x Tier 4 Generic Catalyst Fragments
1x Alpha Catalyst
3x Tier 2 Generic Catalyst
5x Tier 3 Generic ISO
7x Tier 4 Generic ISO
30x Tier 2 Class ISO (5/each class)
1x Sakaarson Title

For completing and mastering all of the Heroic quests, you earn:

4000x Premium Crystal Shards (2x Crystals)
3x Premium Hero Crystals
1x 3-Star Hero Crystal
800x 4-Star Crystal Shards (40% of a Crystal)
1000x 5-Star Crystal Shards (10% of a Crystal)
150x Units
x1 Tier 4 Generic Catalyst
1x Alpha Catalyst
2x Tier 3 Generic Catalyst
12x Tier 4 Generic ISO
30x Tier 3 Class ISO (5/each class)
1x Sakaarson Title
10x Tier 4 Class Catalyst Fragment Crystal

For completing and mastering all of the Master quests, you earn:

3x Premium Hero Crystals
1x 3-Star Hero Crystal
6000x 3-Star Crystal Shards (3x Crystals)
2000x 4-Star Crystal Shards (100% of a Crystal)
1500x 5-Star Crystal Shards (15% of a Crystal)
150x Units
3x Alpha Catalyst
1x Tier 4 Generic Catalyst
3600x Tier 2 Alpha Catalyst Fragments (10% of a Catalyst)
55x Tier 4 Class Catalyst Fragment Crystal
10x 4-Star Signature Stone Crystals
5x 5-Star Signature Stone Crystals
1x King of the Dead Title
28000x Tier 4 Basic Catalyst Fragment


For completing and mastering all of the Uncollected quests, you earn:

4020x 4-Star Crystal Shards
7500x 5-Star Crystal Shards
2500x 6-Star Crystal Shards
12000x Tier 2 Alpha Catalyst Fragment
10x 5-Star Signature Stone Crystal
9000x Tier 5 Generic Catalyst Shard
1x Tier 4 Class Catalyst Crystal