Summoners, due to a technical issue, this week's series of Alliance Quests will be cancelled at 4pm PT. There will not be any Rewards for this series. The next series of Alliance Quests will start on April 18 at 12pm PT. We will be assessing the impact on Alliances and compensating accordingly, as well as returning Alliance Tickets.
Account Sharing is illegal?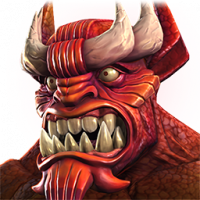 Average_Player
Posts: 80
★
I was in an alliance where almost everyone was sharing their account info with others.. and they've been doing it for years. They pressured every new member to do so.. especially after being slow to move in AQ/AW. I was one of the few that didn't succumb. During my time there, I witnessed several members repeatedly playing on each other's accounts. Previous alliances have also done this... This practice seems more and more common. My question is, if account sharing is illegal, why are so many getting away with it?
This discussion has been closed.