New Arena reward system.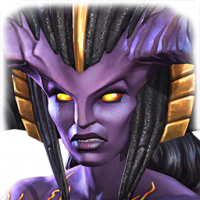 Vatsal1
Posts: 6
I grinded Hyperion arena round 1 for about 25 hr over 3 days to get 6.7 M points. I was ranked 10054. My players ratings is around 144k. It was difficult and tiresome grind and I really wasted my weekend on game to get good champion. I think Kabam should change this arena reward method.

My suggestion is to create different brackets based on players ratings ( Somewhat similar to rewards given out during 12.0 updates). Minimum of three bracket for starting will do good.

It will help may summoner like me to get new characters and catch up with other players.