Summoners, earlier today a notification for a Guardians of the Galaxy gift was delivered to some Summoners. This was done by accident, and we apologize for any confusion this may have caused.
Difficulty of AQ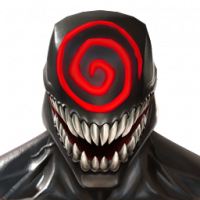 ChefSkallywag
Posts: 69
Every boss killer in my alliance agrees. Fighting Sentinels is more difficult than fighting mini bosses and bosses.
We run 5x5 and have for a bit now. As with every alliance there are those that are more adept at taking harder fights than others. I run lanes 7/7/7 in aq which means I have the potential to face 10 Sentinels. Each one of those fights is more difficult than fighting the mini boss or Dorm.
Our core has already been talking. A lot are burnt out already and it's only day 4.
Thank you Kabam, you have destroyed a group of people that have been playing together for 2-3 years.