Summoners, the Necrosword Crystals (the crystals in the Knull Cavalier Preview Bundle) currently have a higher than intended drop rate of 6-Star Champions.

We will be leaving the crystals as is for the time being, but will be correcting the drop rates before Knull receives his official release on October 28th. To ensure that this does not affect anybody that purchased this preview bundle, we will be auto-opening these crystals before that date, but this means you will not see what you received. To avoid any confusion, please open your crystals yourself ASAP.
New Act 6 Nodes?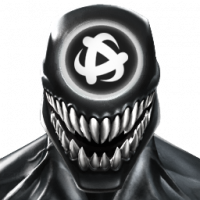 Cats73
Posts: 314
★
With more and more people wanting to know the release date of Act 6, I think it would be fun to brainstorm some potential new nodes for it!

I'll start: whenever the Defender is struck with an attack, the Defender passively regens 150% of the damage taken over 15 seconds.(values could be adjusted)
So basically the strategy for this node is to bring in high burst damage champs that can quickly take down a defender(hela comes to mind), or simply heal block champs.