**Known AQ Bug**
We are aware that some alliances encountered a bug during this last AQ that would not allow them to start maps on certain days. We know this has impacted your rewards.
We have been looking into the cause of the problem and once we have resolved it we will explore how to make things right for the impacted alliances. We will provide any additional communication in
Summoners! The Tiered Unit Offers available during the Summoner Celebration sale are only available until July 4th at 10 AM PT, unlike the Unit Store offers, which are available until July 5th at 10 AM PT. We apologize for any inconvenience or confusion this may cause.
Quake against Domino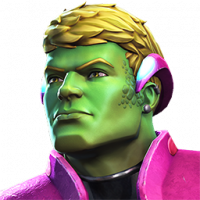 Alankrit
Posts: 88
Hey guys,

Just wanted to ask if any quake players can tell if she works fine against domino. I texted her out but isn't it 100% ability reduction on conscussion and she evades all basic attacks under that effect. So, while I was heavy charging,I couldn't evade the first hit and then she just killed me. So wanted to ask,shouldn't I be able to evade the first hit always or does the first evade is reduced by dominos ability or am i missing something?? Would really appreciate your responses.