Summoners, the Necrosword Crystals (the crystals in the Knull Cavalier Preview Bundle) currently have a higher than intended drop rate of 6-Star Champions.

We will be leaving the crystals as is for the time being, but will be correcting the drop rates before Knull receives his official release on October 28th. To ensure that this does not affect anybody that purchased this preview bundle, we will be auto-opening these crystals before that date, but this means you will not see what you received. To avoid any confusion, please open your crystals yourself ASAP.
Penalty for piloting alliances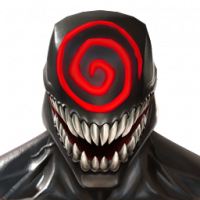 InfinityWarrior123
Posts: 35
Hi Kabam,

First of all, Thank you! you did something to penalised those piloting alliances!
Saw at least one alliance that we reported dropped from master to plat 1 with 500 points reduction.

That gives us hope that you guys are taking things seriously.

However, these alliances will meet easier opponent based on their new war rating.
They are somehow punished but also having advantage for the remaining wars?

Does these alliances still deserve a plat 1 rewards after caught on cheating?
Yes, they dont get master rewards. but do they even deserve to be in plat 1?

Alliances who caught for cheating at the end of the season should be penalised more than those who get caught at the beginning of the season as they have gained points through cheating from more wars.
Please re-assess the penalty given and appreciate if you guys continue to watch for fair play until end of the season.