Kabams failure costing alliances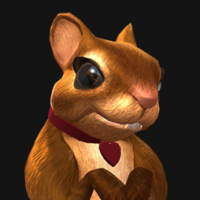 Mninobody
Posts: 147
★
Kabam, your failure to do deu diligence in character development and how they will interact with Alliance War is costing so many alliances potions, revives, units and cash. I won't say this is your intention as I feel your interest is growing the game, not turning people off from playing. I do feel it is your lack of knowledge in character abilities and interaction in some forms of the game. For instance

Signature Ability: Deflector Protocol

Once per fight, Iron Man's Model 50 suit executes an emergency protocol if attacked while 15% Health or less remains, creating a hardened exterior by instantly granting 8 stack(s) of Molecular Armor.
While 15% Health or less remains and Iron Man is under the effects of an Armor effect, the suit generates 6.6% Power per second and has a 100% chance to Auto-Block attacks without consuming Armor. This Auto-Block triggers Parry.

That sig ability along with node (not 38) which gives 100% powergain so IWIM gets 12% powergain per second in addition to not being able to hit him because of sig ability and node armor up under 25% hp.
So IWIM ends up with constantantly throwing specials, literally until block damage takes 100% health, and even the .2 second opening he can't be hit.
So kabam, through your development process and game interaction process. How did you feel this defender would interact on this node? People talk about 38 but 38 is a cake walk in comparison.
12% powergain per second, cannot punish specials because he is at another by the end of long first special motion and cannot be hit except by maybe 3-5 characters in the game if, that's if, he doesn't just continuously throw specials. I hope your idea is not having to rely on your RNG to pull one of the 3-5 characters who can bypass the autoblock?
Please have an open dialogue about what your new team of defenders are doing to our game play experience.
This discussion has been closed.