Due to an issue with Alliance War Defense Tactic, we will be ending this Alliance War Season effective immediately. This current War will not count towards your Alliance War Season Score. War Season eligibility rewards will be reduced to 2 Wars in the Season.

We understand that this is not a perfect solution, but without the ability to remove or freeze the War Rating quick enough, the rest of our Alliance War season would be compromised.

This war will remain active, and in-game, you will still see the season until tomorrow. After we end the season tomorrow, we will be taking some time to collect data and remove the changes to the Alliance War Season score. Once that is complete, we will be able to send out Alliance War Season rewards.

We apologize for the inconvenience.
No iso to upgrade my champs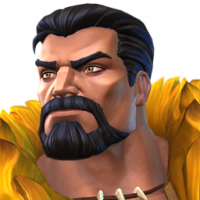 Spidermonkey902
Posts: 63
★
I'm at a point in the game where I'm close to upgrading my first 4* to rank 5 however the last few months the iso drops have been so bad I've not been able to increase the levels it's getting to a point now where I need so much iso to progress I can't move forward with the game. I'm a f2p player as I have no money therefore I can't buy crystals to get more iso and I have very few 4* champs to maybe get lucky to dupe one to get a chunk of iso there has to be another way to get lots of iso so I can progress as a f2p without spending every waking moment grinding quests for extremely low iso drops please help!