Announcing: Evangeline Lilly's Champion Challenge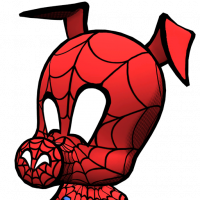 Kabam Doot
Posts: 95
Moderator ›
Float like a carpenter ant, sting like The Wasp!

Evangeline Lilly, who plays The Wasp in the upcoming Marvel Studios' Ant-Man and The Wasp, has readied her team to challenge you in her own Champion Challenge. Are you heisting material? Take on her crew and find out now!


There's a new kind of challenge present in this Champion Challenge, so you'll want to pay close attention to the buffs and pick your team carefully! Details of the buffs can be found below.

Players who prove their skills are rewarded with the "Triumph-Ant" title!

This Challenge starts TODAY at 10 am PDT, and runs until July 18th at 10 am PDT!
Who are Evangeline Lilly's chosen Champions?
You'll be facing off against Falcon, Hawkeye, Stark Spiderman, Black Widow, Captain-America (Infinity War), and the final boss is Ant-Man!
So what kind of Buffs are we gonna be up against?
The Buffs are a little different this time around, first of all there's Size Matters this new buff changes gameplay based on the size of your champion. Where the bigger the champion, the more useful they'll be for this challenge. The size of a champion can be found under its tags.

Then theres Particle Protector, which grants defending Champions the ability to Glance blows similar to Ant-Man. A Glanced Hit on the defender cannot be Critical, deals 50% reduced damage, and reduces Offensive Ability Accuracy. This ability also increases the chance of Glancing blows on Champions who already Glance like Ant-Man and Captain America (Infinity War)

There's also Micro-Reflect. Which whenever a hit is Glanced, some of the damage is reflected back on the attacker. This damage is relative to how much you do in a single hit. So small hits shouldn't hurt too bad, but bigger blows are going to come back at you with a similar force.
Unavoidable damage? How could you!
Not at all! While that seems like a tough buff loadout to avoid, the previously mentioned Size Matters buff is designed to specifically help you counter glancing blows. Depending on your champions size, different attack types will not trigger a glance. With our largest champions in the game not triggering glances at all! So dust off the Kingpin and rev up the Red Hulk.

If you carefully choose your team and be aware of what kind of hits you need to land you'll be able to take on this challenge no problem.

There's also one last buff! But this one is for you. Bulk Up allows attacking champions to rapidly gain fury stacks as they charge heavy attacks. These stacks will increase your base attack and last until you take damage. So skilled Summoners can potentially hold onto these furies indefinitely. Keep in mind ANY damage will remove all stacks (including through a parry!) Can you reach the maximum stack of 200 in a single fight? We hope to see some of you take on this micro-challenge of skill and hope to see some screenshots!
Is this about the same difficulty as previous Challenges?
Not necessarily, after checking feedback and looking into summoner's performance we wanted to scale back on difficulty this time around. However, it's still a challenge! If you bring in the right team and have the skills to overcome the buffs you should find it easier than last time, but bring the wrong team and ignore the buffs and you might end up in trouble!
Is the structure similar to the last Champion Challenge?
Yes! The Challenge consists of only 1 Chapter, and contains 4 quests. Each of these quests has 31 Fights! Each quest will consist of 6 paths, connected with portals, and 5 fights on each of them. There are 7 Portals on the map, with the 1st portal exiting to the beginning of any path, except the final boss. The rest will exit to either the Boss, or the next path. This way, you can teleport to your latest checkpoint next time you play if you weren't able to fully complete a quest on your first attempt.
What are the Rewards?
Let's take a look!

Chapter Completion
4-Star Crystal Shards x300
5-Star Crystal Shards x100
T4 Class Catalyst Fragment Crystal x10

Chapter Mastery
5-Star Crystal Shards x400
T4 Class Catalyst Crystal x1
Tier 4 Generic Catalyst x1

Act Completion
4-Star Crystal Shards x600
5-Star Crystal Shards x250
T4 Class Catalyst Fragment Crystal x20
Tier 4 Generic Catalyst x1
T1 Alpha x1

Act Mastery
5-Star Signature Stone x20
5-Star Crystal Shards x1000
4-Star Awakening Gem Crystal x1
T1 Alpha x2
"Triumph-Ant" Rare Title

INDIVIDUAL QUEST REWARDS

Quest 1 Completion
Tier 3 Generic ISO x2
Premium Hero Crystal Shards x225
3-Star Crystal Shards x30

Quest 1 Mastery
Premium Hero Crystal Shards x275
3-Star Crystal Shards x70
Units x30

Quest 2 Completion
Tier 3 Generic ISO x4
Premium Hero Crystal Shards x375
3-Star Crystal Shards x150

Quest 2 Mastery
Premium Hero Crystal Shards x1125
3-Star Crystal Shards x350
Units x35

Quest 3 Completion
Tier 4 Generic Catalyst Fragments x1500
4-Star Crystal Shards x100

Quest 3 Mastery
4-Star Crystal Shards x400
Tier 3 Class Catalyst Crystal x1
Units x50

Quest 4 Completion
4-Star Crystal Shards x350
Tier 4 Class Catalyst Fragment Crystal x5
5-Star Crystal Shards x100

Quest 4 Mastery
4-Star Crystal Shards x850
5-Star Crystal Shards x300
Units x70
Tier 4 Generic Catalyst Fragments x6000

There are also chests along the way that grant 3-Star and 4-Star Hero Crystal shards! Some drop more than others, but it's up to chance!
Is there a Legends Title involved?
Yes there is! We'll be using the "Time Attack" legends title approach. Your time starts when you begin the Challenge and ends when you 100% Complete all the quests. The top 100 fastest players will earn a Legends title, Legends points and one Tier 4 Class Catalyst Crystal. If you're one of the fastest 5, you'll get an additional two crystals, for a total of three Tier 4 Class Catalyst Crystals.Your time cannot be paused, so be careful on when you begin. There's only one entry per player. Summoners will have until the end of the event on July 18th at 10am PT to 100% complete all of the quests in order to qualify for the Legends Title.
What designation do I earn for Mastering this Challenge?
For those of you that can defeat all of Evangeline Lilly's Champions, you will forever earn yourself the rare title of "Triumph-Ant"!