**KNOWN ISSUE**
Currently, Alliance Prestige (as it concerns Alliance Quests) is not taking Relic Prestige into account. If possible, we are working to address this for the next round of Alliance Quests but will have more information for you when it is available.
Request for T1alpha quest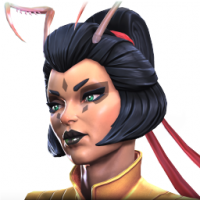 Lovingkid
Posts: 330
★★
Kabam it is about time to give summoners a daily quest to obtain
[email protected]
shards (1500 sounds right) daily by 100% the map fights with opponents at 80-90k HP is pretty hard itself so that noobs wont be able to easily get the resources. And the chest in the quest also have chances to give a fully formed one . Is this reasonable? You are are making the game cringy by not giving basic cats to high end summoners.