Alliance Wars Season 3 Discussion Thread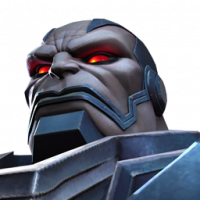 Kabam Miike
Posts: 6,549
Administrator ›
Summoners! We've just posted a list of Adjustments coming to Alliance Wars Season 3. Check out the post here. You've probably got questions, so ask away!

Remember, Season 3 starts on July 11th!

UPDATE: Summoners,

As many of you have reported, we are currently experiencing some unexpected hardware and software issues. This is causing many of you to experience limited access to the game, as well as sub par performance in game.

While we continue to investigate the issues and identify solutions, we will be delaying the start of Alliance Wars Season 3.

At this time, we do not have a timeline for when we will be launching Season 3, but want to ensure that we have time to work to resolve any interactions that are causing problems on iOS devices before starting the next competitive season.

We apologize for the delay, and appreciate your patience. We will update you all as soon as we have more information on these issues.

Post edited by Kabam Miike on