Due to issues affecting Alliance Wars, Alliance War Season 36 will be postponed until August 19th, 2022 and the minimum number of Wars Summoners are required to participate in to qualify for rewards will be reduced to 4.

The currently active War will not count towards the Season.
Apple diagnostics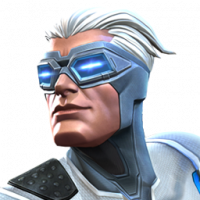 Mingo0312
Posts: 210
★
So been into the Apple store and they have said my battery is damaged they have done diagnostic and told me that the Mcoc app is using so much battery power 70% over 5 minutes what is a dangerous amount and why the phone is overheating! They have said do not use the app !! This will make ur warranty invalid!! So Kabam I put a ticket is got a computer response ?? What are they going to do ? As I can't play the game put a lot of time and money into the game to now be unable to play it due to Kabam issue with the processing rate! So they need to sort it ASAP ! Or refund all the money been spent on the game and close my account if they can't fix it !! If they can il be happy but what about missing my arena grinds for Pym Canisters ! Units bc solo event alliance events loads of stuff ! Not only that been kicked out the game while in war due to a crash ! Need something drastic to happen and quick as playing the game on my phone isn't safe! So I want a human response to what will they do !!