As we continue to work to address ongoing issues regarding Parry and Evade, we will be extending the Week 4 Quest of the Summer of Pain and its Solo Objectives by 1 week to better allow you to complete this content. This will not result in next week's content being delayed.
iOS Beta Test - Volunteers Needed.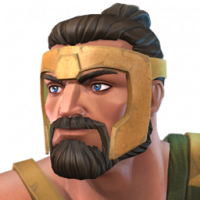 [Deleted User]
Posts: 112
★★★★
Hey Summoners!
Our team has been working hard to investigate and identify solutions for the reported overheating issue on iOS devices, and we currently have an update that we have been testing. Before rolling this update to the full player base, we are looking to find some volunteers that can assist in further testing. A few very important things to note:
1. Volunteers must be technically savvy. The instructions for how to download this beta and access it are slightly more complicated than the betas we have run through the in-game menu. It involves installing a separate app and following certain instructions.
2. Volunteers must have previously experienced or reported the overheating issue prior to this post.
3. Volunteers should be prepared to possibly download more than one update, depending on how the testing goes.
4. Not all volunteers that sign up will be selected, it will be first come first serve and once we reach our cap we won't be able to notify everyone individually. If you've signed up, we will post updates in this thread and you should check in periodically.
5. This Beta does not include any new game content or champion changes - this is specifically for us to test possible resolutions for the iOS crashing & overheating issues that some users are encountering.
Last - we appreciate the flexibility and patience of everyone that volunteers. These small scale tests are an integral part of validating fixes by those experiencing the issue first hand, and the methods we have to use to get the test build into the hands of players outside of the app store is less formalized than the normal download process for a finished app.
You can find the application form here:
http://bit.ly/iOSBetaMCOC
EDITED TO ADD:
Please note that this is an incredibly manual process, and takes some time for us to get players added in. We will be doing one batch this evening, and another batch tomorrow around mid-day. We will not be able to provide one on one troubleshooting for accessing the Beta itself, unless there are widespread issues preventing people from logging in.
For those that have been granted access, you will be added to the Beta forums. There are further instructions regarding how to access the beta test in this thread:
http://forums.playcontestofchampions.com/en/discussion/81271/ios-beta-test-instructions#latest
Comments on your experience should only be posted in this thread:
http://forums.playcontestofchampions.com/en/discussion/81275/ios-beta-discussion-please-only-post-in-this-thread#latest
note - you will not be able to access the above links if you have not yet been added. This is normal.
Post edited by System on
This discussion has been closed.