136 energy?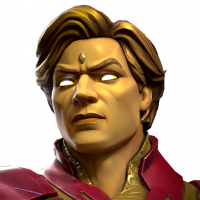 Rajuteda
Posts: 565
★★
Inspite of repeatedly telling kabam to lower energy costs across the board, they introduced t4cc daily quest with this mammoth 136 energy requirement.

How much money is one supposed to pay per day to even complete story/monthly/micro rifts and daily quests?

Obviously 70 energy is not enough and it takes 7 hours to charge up!!!

Arena is super lame and alliance events are not for everyone who have real jobs

So is this game like a money sucking abyss?