Summoners, we are aware of some issues affecting Solo/Alliance events, and Alliance Quests. We are investigating the cause, and working to resolve them as quickly as possible.
Disappearing T4 Class Catalysts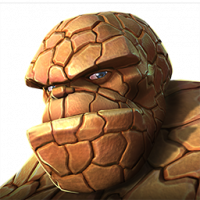 HomerJBond
Posts: 53
★
I just did the sad sell to trade 3 cosmic tier 4 class catalysts for a random, because I had 1 tier 4 class catalyst in overflow (12 plus 1 in overflow). Now the game won't let me claim my tier 4 cosmic class catalyst out of the stash. It's actually disappearing out of the stash.

Also, the amount of tier 4 basic in my stash keeps changing.

I've close the game and re-opened many times. This cannot be solved by reopening the game.

Will attempt to post video below.
This discussion has been closed.