Summoners, the Necrosword Crystals (the crystals in the Knull Cavalier Preview Bundle) currently have a higher than intended drop rate of 6-Star Champions.

We will be leaving the crystals as is for the time being, but will be correcting the drop rates before Knull receives his official release on October 28th. To ensure that this does not affect anybody that purchased this preview bundle, we will be auto-opening these crystals before that date, but this means you will not see what you received. To avoid any confusion, please open your crystals yourself ASAP.
Gwenpool goes to the movies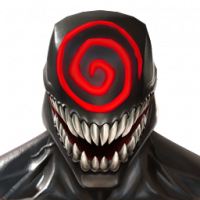 Absolute_1ce
Posts: 2
Anybody else feel very let down by the fact that if we have not been lucky enough on crystals that we can't get 100% completion? Just started week 3 and already ran into Loki who I don't have and it really bugs me. Feels like they are just out for more $$$. Should implement a new crystal for cash only that will chk your champs and give you one you're missing ... 2* or even 1* would be fine by me and would be willing to pay like $6.99 each personally just to ensure I could finish all the exploration.