Summoners, due to a technical issue, this week's series of Alliance Quests will be cancelled at 4pm PT. There will not be any Rewards for this series. The next series of Alliance Quests will start on April 18 at 12pm PT. We will be assessing the impact on Alliances and compensating accordingly, as well as returning Alliance Tickets.
Regarding Recent Reports of Cheating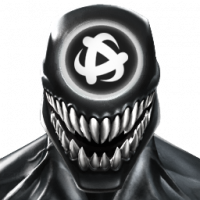 chunkyb
Posts: 1,438
Content Creator
I wanted to take a minute to explore the announcement made yesterday. It's not stickied, and buried 6 pages down... but it seems like everyone involved was found innocent of TOS violations once an investigation was done. I find that following the logical angles to the end helps me to at least see what MAY have occurred. i'm not making claims that any of this happened, i'm just putting together the statements made by these alliances with the clarification made by the mod to see what comes out.

ALLIANCE 1
according to the stories laid out in line chats (and eventually here) by both sides, alliance 1 said they had 3 players booted from their alliance before those players could finish their war path. They also said those players were invited back, and because they had already joined war prior to the boot... they were able to continue aw attack and finish the war. BUT because these boots happened within the 5 war end of season cutoff, they believed the 3 players would miss out on season rewards.

if i'm reading the mod post correctly, either the boots DID NOT happen or the boots did happen but (according to evidence) weren't done by a player from another alliance who had allegedly logged in to an alliance 1's officer account. there is no other way for the "innocent" outcome to have been reached. one of those allegedly booted players has stated in chats that he had "fixed his situation" and would be receiving season rewards. that would mean that either he WAS NOT actually booted OR if he was booted (as the alliance claims in text and pictures) that a special pass was given to enable him to not miss his season rewards.

If we WAS booted, idk how he would be so confident in his season rewards.. but hey, people are always honest on the internet right? he was really confident tho haha. if he was NOT booted, then they fabricated screenshots and a story to go along with them to screw another alliance (this IS a claim made by alliance 2). alliance 1 has also stated they sent numerous tickets to support with their proofs.

ALLIANCE 2
gotta start by saying i'm going to ignore all of the past stuff about alliance 2 and just focus on this situation.
alliance 2 says that one of their players was unable to complete their path in war because every time this player entered his war fight, he received a message that his account had been logged in from another device and was logged out. they state that this went on for around 3 full hours with the player continually attempting to enter the fight and being logged out. they have posted a video of this occurring and the video does show him entering a fight, receiving that message, and being logged out... obviously the video doesn't go for 3 hours and only shows this occurrence once. they also show a snippet of war room chat where alliance 1 asks if their player is having troubles entering the fight. i say snippet because all context/replies have been removed. they claim this happening over a 3 hour period prevented them from clearing the map, and caused a loss. they did lose. i believe this loss killed their chances at a top 3 finish.

according to the evidence on hand, no wrongdoing occurred. that crosses off account sharing being the heart of the matter in this situation as in the alliance 1 situation. if no account sharing happened, then i'd have to assume this player logged in to fight, then logged in on another of his/her devices and received that message on the first device, all while screen-recording. then this alliance spread the video as "proof" of wrongdoing by the other alliance. that would also mean that alliance 1 was watching their defensive screen at the exact time that the player in alliance 2 was creating this video as faked evidence to be used in a take down of alliance 1, and the alliance 1 players took some "friendly jabs" at him in the war chat. that's very lucky timing for all things to happen at once. or, i guess the war chat screenshot could be completely doctored. regardless of the war chat, the video was made and posted as "proof" that alliance 2's players were being prevented from completing their war path (for 3 hours).

OVERALL
so, at best and according to the statement from kabam, you have 2 alliances creating "evidence" of wrongdoing by the opposing alliance, spreading that created "evidence" and claims thru chats AND the forums, and sending a flood of tickets to support which would obviously impede support's abilities to investigate/fix real issues players are having. you also have alliance 2 posting a large thread here, attempting to lay out all the alleged wrongdoing by alliance 1. i don't honestly know if any of that is a TOS violation, i haven't searched for that yet. it definitely is dirty pool and even worse because is clogs up an already struggling ticket system. I'll admit that knowing what i know about both, it's very hard to believe that faked evidence is all this comes down to... but that's what we've been told and have no other choice than to accept that. there are some "blind spots" as far as kabam's abilities go in finding violations, and a few alliances seem to exploit them. I can't blame that on kabam because i can't even come up with a way of detecting those outside of a massive change in how log-in's work and that's probably not feasible.

at worst... well i think we all know what should go here, but i'll pass on writing it up.

anyway, that's it. i just wanted to talk things thru in order to help players that may have missed the non-stickied announcement or may have looked sideways at it. I'm pretty sure i've followed the rules, and since this has been a hot topic with the community i think it's ok to post about it as long as i'm not breaking rules.

if you're gonna reply to this, please keep it clean and abide by the rules. i'm sure there are parts where i'm missing an angle, but i think i covered the "if this, then that" pretty well overall. it's a ridiculous situation and i wish people could just play the game without all this bs
This discussion has been closed.