X-23 or Archangel to R4?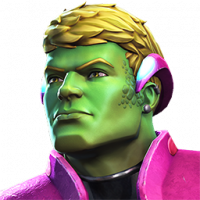 phillgreen
Posts: 2,680
★★★★
I will probably R4 both of them eventually but I pulled a 4* Archangel from crystal yesterday and initial testing shows me that he is probably a decent all round champ.

So, who would you do first given T4B don't fall out of the sky for me and secondly, I have a spare awakening gem and 50 odd sig stones, is Archangel worthy?