Account banned without any reason.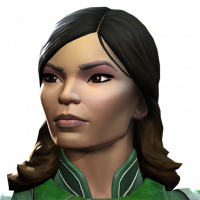 EvilVenom
Posts: 2
★
I fought a 5* duped rhino on node 51 in AW.
I defeated him in 2 attempts, right after defeating , i got disconnected and got a message that my account has been permanently banned.
I have never used any 3rd party or cheating method. I do share my login info with my friend who lives in the same city, but he has not logged in my account since 3 months, because we changed our alliances.
Even then, lets suppose that i am sharing account, instead of giving me warning, Kabam banned my account permanently. There are a lot of players who share login info and they didn't get banned, instead they got warning.
I've been playing this game since December 2015.
Am i banned because i dont spend money?
Or am i too skilled?
I sent kabam a ticket, and i am going to share their automated reply.
My in game name is "EvilV.e.n.o.m"
Any solution for this rubbish act by Kabam?
This discussion has been closed.