Summoners, the Necrosword Crystals (the crystals in the Knull Cavalier Preview Bundle) currently have a higher than intended drop rate of 6-Star Champions.

We will be leaving the crystals as is for the time being, but will be correcting the drop rates before Knull receives his official release on October 28th. To ensure that this does not affect anybody that purchased this preview bundle, we will be auto-opening these crystals before that date, but this means you will not see what you received. To avoid any confusion, please open your crystals yourself ASAP.
Account banned without any reason.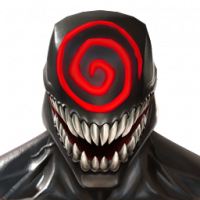 EvilVenom
Posts: 2
★
I fought a 5* duped rhino on node 51 in AW.
I defeated him in 2 attempts, right after defeating , i got disconnected and got a message that my account has been permanently banned.
I have never used any 3rd party or cheating method. I do share my login info with my friend who lives in the same city, but he has not logged in my account since 3 months, because we changed our alliances.
Even then, lets suppose that i am sharing account, instead of giving me warning, Kabam banned my account permanently. There are a lot of players who share login info and they didn't get banned, instead they got warning.
I've been playing this game since December 2015.
Am i banned because i dont spend money?
Or am i too skilled?
I sent kabam a ticket, and i am going to share their automated reply.
My in game name is "EvilV.e.n.o.m"
Any solution for this rubbish act by Kabam?
This discussion has been closed.