Priority rank? Heimdall or Corvus?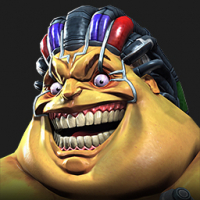 Shaconaqe
Posts: 15
★
I've had the good luck of pulling Heimdall and Corvus back to back, both 5*. I ranked Heimdall up to r3 before pulling Corvus. Now I am resource strapped and needing opinions!

I have 10 cosmic t4cc and am about to get the t5bc from act 5. I would like to use either champ in AW offense and clearing act 5 100%. They are so very different champs so I'm split in my thinking. My other top champs are duped GR, duped AA, IMIW not duped, all r4 5*. I also have a r1 6*Hela.

So who would you rank and to what level, considering my lineup?