Summoners, we recently encountered an issue with the Alliance Quest Setup Phase Starting Timer that may cause the Setup Phase Starting Timer to display erroneous information, though we are working on a fix for it as quickly as possible. Additionally, if the Setup Phase does not let you plan your days in advance, you will be able to once the Event officially begins on the Alliance Quest Start date.

For clarity, the next Alliance Quest Enlistment Phase will begin on December 5 at 20:00 UTC, regardless of what the in-game timers display.

The next Alliance Quest Start will be on December 6 at 20:00 UTC. This is when Summoners should be able to enter each Map. Thank you for your patience and understanding as we work to resolve this issue.
Alliance War Season Rewards will start to roll out to Summoners very soon. These will take a while to get to everybody, so do not worry if an Alliance Mate receives their rewards, but you haven't yet. We thank you for your patience.
A mostly helpful breakdown of cyber Monday deals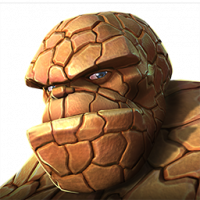 klobberintyme
Posts: 855
★★★
If you have 0 units but wish to procure that 5 star GENERIC AG, here's what it'll cost and what you get:

3 × Odin = $300
3 x BP = $150
2 x TSB = $60

Subtotal (before taxes)= $510
Units: 15,350

What you get from everything:

5 star gen AG
4 star gen AG
7,500 6 star shards
3 5 star hero crystals
2 4 star hero crystals
32,500 5 star shards
67,500 t5bc shards
6 t2a cats
54,000 t2a shards
7 t4ccs
5 t4bcs
15 t1a cats
2,500 4 star shards
1,500,000 gold

If I've missed something, feel free to add corrections.