**HOTFIX AND GOODIES**
Our latest Hotfix is now live for both iOS and Android! Please manually update your game. Additionally, because of the bugs' impact on energy refill consumption, we have provided summoners with Energy Refills and a few other items to assist in the Contest! Sign in and check your messages now to claim yours!
Rank down tickets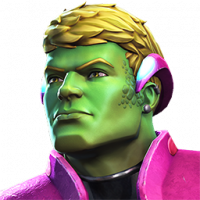 Khasria_1
Posts: 1
Hey Kabam ,
Any chance of rank down tickets being available for purchase during holidays or are you giving any ? Since the players change and game changes all the time it would be nice to let players buy rank down tickets and try new champs .