This has become the Marvel Contest of Popup Offers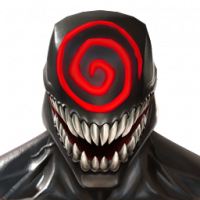 crogs
Posts: 624
★★★
Seriously... I have 30+ pop up offers in 10 minutes. Wtf? Had five offers in a row on spins. And that's actually just five pop ups because within each pop up were sometimes two offers.

This is getting obtrusive and time consuming to constantly have to dismiss these inane offers. It's just ridiculous. You can take the time to add offer after offer, but so many things that have been broken for a while in this game just sit and fester.

Heck, I can't even play more than ten minutes on my one device before it freezes and force closes, repeatedly and consistently. Which is about how long it takes me to get through four minutes of actual crystal opening by the time I dismiss all the offers. Brand new mid tier LG. Sigh.
This discussion has been closed.