Disappointed but happy too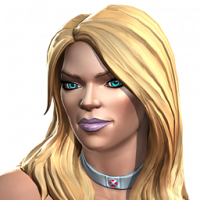 Liss_Bliss_
Posts: 1,474
★★★★
After a long and treacherous grind I finally opened my 1st 6* crystal.
I will admit the champ I got was probably lowest on my list, as I wanted to land a God Tier attacker like CG, CapIW, Domino. But after playing around with this champ and testing a few synergy teams I have come to like my newly acquired 6* Mephisto.
I have him teamed with The Champion and MS for some nice soul charges and damage. Heading into a 2nd right I have 6 charges already built up. And if I mess up I get healed back to 100% and still head into the next fight with 2 soul charges.
So while I didn't get who I wanted and I got someone I was overlooking, I do have to say I am not upset at the first champ I pulled in 2019.