**Known AQ Bug**
We are aware that some alliances encountered a bug during this last AQ that would not allow them to start maps on certain days. We know this has impacted your rewards.
We have been looking into the cause of the problem and once we have resolved it we will explore how to make things right for the impacted alliances. We will provide any additional communication in
Voodoo and Vision vs Debuff immune.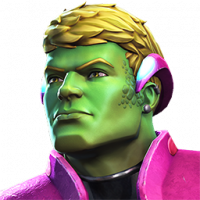 Fluxxy
Posts: 57
Could someone please explain why it is Vision is able to power burn a debuff immune champ but Voodoo with his buff is unable to?
I assume Magik is able to power burn as well but cannot power lock (confirm?).

Seems fishy.