Anyone else having trouble with Mister Sinister l1?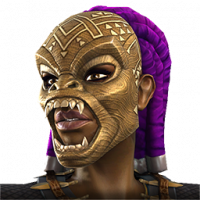 SassyMasty
Posts: 307
★
I'm using AA for uc MS and even though I evade and the dexterity note pops up, I am still hit with the bleeds my AA has inflicted.

This happens even when I leave myself open then clearly dodge. Even when I don't get hit at all, I still get bled...

Is anyone else getting this or am I just bad?