KABAM needs to make SA rewards right for those that had to leave alliances.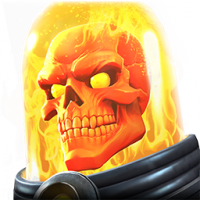 Cma1323
Posts: 51
★
This is not about compensation. My alliance got our rewards a couple of hours ago and they are rewards we would have gotten anyway either on time or late it doesnt matter. What does matter is we had a couple of guys taking a break from the grind but wanted to stay and get SA rewards which they deserve cause they participated and were in alliance till after SA rewards and even up to a couple of hours before enlistment started. We had two guys lined up and ready to join us and needed to get them in before matchmaking started so we could get a war in. So in good faith that Kabam would do the right thing and give them their due rewards we kicked them to make room and get a war going, as many other alliances did. Now after many hours of silence in regards to what was happening with SA rewards and what to do for alliances trying make the war deadline they tell people they need to stay to get rewards. This is wrong on so many levels:
1. Y'all were silent way too long. If someone had come out and said we are looking into the problem but for people to get their rewards they need to stay at least their would have been clarity to the issue and the transparency kabam has promised time and again and yet failed to deliver.
2. Players should not have to stay in alliance to get their rewards. All they should have to do just like any other event is participate and be there until the close of the event. They should not have to hang around 6-30 hours to get those rewards especially with systems such as the new war matchmaking. It's not fair to anyone, not the person leaving the alliance and missing out on rewards or the rest of the alliance members wanting rewards from war but not able to get a war in cause they have to wait for SA rewards to go out. That also potentially runs the risk of losing new recruits as they may not wanna wait and join another alliance.
3. This is not about blaming kabam for what happned it's a mobile app game and things happen bugs, lag, glitches and sometimes things happen beyond your control but that does not mean that any player should be punished for something that happens beyond your control. What it is about is making it right for the players.

Again I am not saying we should be compensated for what happened we got the rewards we were due and we move on. What I am asking for is making it right for every player that had to leave after SA ended because of the new war system, the lack of communication and transparency, because its the right thing to do for your players and to restore some of the much lost faith in kabam.
This discussion has been closed.