Suggest Map 6 adjustment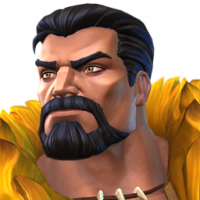 Pandorica333
Posts: 59
★
With the changes in the alliance quest costs and the addition of a new "top tier" map 7, I'd like to suggest the section three of map 6 be reduced to 9 paths.

This suggestion is namely that since the cost is lowered it makes it more feasible to run once or so a week without breaking the bank so to say. But as time zones don't always allow for all ten people in an alliance be around for the third part this would give the slightest bit of leeway for groups with people in pacific time zones.

I think this would be a small adjustment with a big impact to groups that want a challenge in skill but not a challenge in the activity level of people.