**KNOWN ISSUE**
Some items are displaying erroneous star ratings. This seems to be happening most on items where typically there are no star ratings. We have found the cause for the issue and it will be resolved, targeting mid-late next week.
Gwenpool sig ability bugged!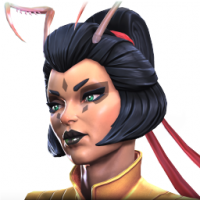 NinjAlan
Posts: 358
★★★
2 consecutive aw fights in a row I took my r5 gwenpool up against the majik boss. My combo was well over 50, yet she was still triggering limbo on power bar fillups. I suspect it's likely bugged on evade champs as well!