**UPDATES TO ENLISTMENT GIFTING EVENT:**
To prevent exploitation, we will prevent new Accounts from being able to Gift enlistment crystals. We will also be taking action on those who are using 3rd Party Sellers, Bots and other farms to gift themselves mass amounts of Enlistment Crystals. Lastly, we will be adding an expiration timer to Enlistment Crystals. All unopened Enlistment Crystals will expire on Oct 18 @ 17:00 UTC. For more information, please see this post:
https://forums.playcontestofchampions.com/en/discussion/346104/updates-to-enlistment-gifting-event
GOLD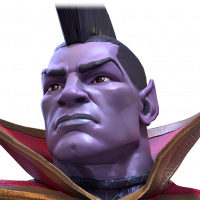 TheRoDogg
Posts: 14
★
I would really like to see more ways to earn gold. Time and time again, I have literally, no gold. Doing map 5 and map 6 1-2 times a week leaves me dry after donations.

I realize that Arenas are the best way to go, and I regularly get 2-4 mil on featured for milestones, and it is still not enough. 1 year ago I had upwards of 10 mill. Working as much as i do, I have a hard time grinding on the daily. But I do, and I have some amazing champions from the struggle.

Maybe you can increase the frequency of gold quests, or add a gold arena. You have the answers to the problems we seek, so please find a way to introduce ways to grind for more gold.

Anyone else second this? I realize some of us are heavy grinders and have plenty, but I think it's high time for a change. The skirmish rewards from war is nice, but still lack luster when your donations are upward of 200k with 45k BC to do the norm per wk.

I haven't noticed a gold post in a while, so here!