Please note that when we enable the 1 Loyalty Cost for Revives in Alliance Wars for Season 34, they will not be visible from the screen that appears when you choose to Revive or Heal a Champion from the Fight Screen.

You will be able to purchase Revives from the Loyalty tab in the Store Menu.
GOLD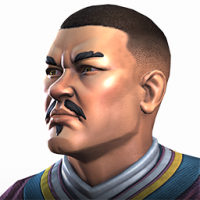 TheRoDogg
Posts: 14
★
I would really like to see more ways to earn gold. Time and time again, I have literally, no gold. Doing map 5 and map 6 1-2 times a week leaves me dry after donations.

I realize that Arenas are the best way to go, and I regularly get 2-4 mil on featured for milestones, and it is still not enough. 1 year ago I had upwards of 10 mill. Working as much as i do, I have a hard time grinding on the daily. But I do, and I have some amazing champions from the struggle.

Maybe you can increase the frequency of gold quests, or add a gold arena. You have the answers to the problems we seek, so please find a way to introduce ways to grind for more gold.

Anyone else second this? I realize some of us are heavy grinders and have plenty, but I think it's high time for a change. The skirmish rewards from war is nice, but still lack luster when your donations are upward of 200k with 45k BC to do the norm per wk.

I haven't noticed a gold post in a while, so here!