Plat2 Ally looking for 1 member. Top 90 AQ.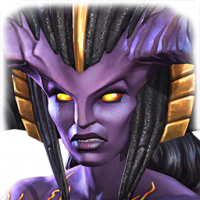 grolsch420
Posts: 30
★
Donations 200k/20k/15k weekly.
AW focussed Ally looking for 1 replacement.
Top 90 AQ
10k prestige mnimum.
SA: 750k-1000k weekly achievement.
Contact met via Line App: ID: grolsch420

Highly organised and friendly alliance with competitive AW focus. No rankup requirements and we are about playing with skills and highend communications. Lots of experienced seasoned summoners, almost all have 6.1 and all variants 100%. There is a lot of intelligence in our ally and lots of talk about how to explore 6.2/6.3, even several beta testers/youtubers.