Best Of
Guardian is probably curling 🥌 when he's not making maple syrup, and listening to Celine Dion.

Meanwhile, Cap America is out here saving the universe with just a shield and his bare knuckles.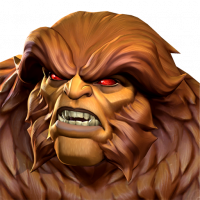 Tyrion
Fought Thing on node 5 in war with Strike Counter- Fury Matador and once all my charges were out his fury kept increasing and never reset after I used a special attack.

Nodes 31 & 41 with Strike Counter- Combat power rate. Used a special attack after all my charges were down to 0 but the power rate debuff kept increasing instead of resetting, not allowing me to gain anymore power the rest of the fight.