Best Of
Announcing a 5 star featured crystal giveaway for everyone, please visit the link and get your name down. If you don't believe me ask
@kabam
Kaylee .. Good luck everyone..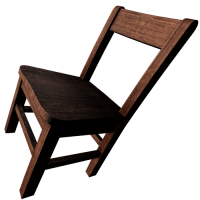 Ellarain
Welcome to Season 2, every one! This season will be a lot more organized than the first. Moreover, much has happened with the roster since the end of Season 1, so make sure to stick around for every moment of my misery with my champions.
If you haven't already, check out Season 1 here:
https://forums.playcontestofchampions.com/en/discussion/116959/a-summoner-and-his-champions-collective-thread/p1
Also note, there are two "prequel" stories linked in Season 1 that got all this started.
Hope y'all enjoy!
SEASON 2 EPISODE 1: GUEST SPEAKER
____________________________
Welcome everyone. It's been a very long time since we had a meeting, but with the advent of Season 2, I thought this would be apropos.
Domino: Season 2 of what?
A Summoner and His Champions.
Groot: I am Groot?
Venom: It's this stupid-ass thing Z does on the forum that no one likes.
Groot: I am Groot.
Venom: Yeah... I know.
Void: *groans* Seriously, Z? I thought we were done with this?
Killmonger: WTF is Season 2 anyway? Your last entry had no plot, climax or denouement.
Because... I got bored and too much time has passed to add to the other.
Sabretooth: Yeah, that still doesn't make any sense. How is this a new season?
It just is, Ok? FFS... my god... like I was saying, we're starting Season 2 and decided to hire a guest speaker for everyone.
Venom: The Rock?
The Rock: Nah man.
Venom: Oh ####. You're still here.
Captain America: Venom... language.
Yes, language. Remember, we have to keep the profanity toned down.
Domino: *loud sigh*
Our guest speaker is quite possibly one of the most well known Kabam employees in the Battlerealm...
Hyperion: Dorky Dave?
Huh? No.
The Rock: You got Seatin's CEO persona?
Rock, you're not allowed to talk. And no.
Sparky: liek whi iz it
Y'all shut up. I'm trying to talk.
Groot: I am Groot?
Venom: Nah man. No one understands him. It's not just you.
[CENSORED]
CA: Z... language.
*sighs* ok... our guest speaker is the one and only Kabam Miike. He's here to give us all encouragement and enlightenment. Please hold all your questions until the end as we will have a Q&A.
Kabam Miike - Thank you, Z. I would just like to say I'm excited to be here.
Venom: Just wait.
KM: I see so many wonderful champions with so much great potential...
Killmonger: Wait just a damn minute. He can't be "KM". I'm KM.
Deadpool: Nice 4th wall.
The hell, y'all? Let Miike talk.
KM: No, that's not going to work. We can't have two KMs.
Void: He's right. That is confusing. I don't know who just said that.
Buckybeard: Yarr, Z. That be a problem.
Miike: Why is he a pirate?
KM: Ok, that's better.
I'm sorry, Miike. There won't be any more interruptions. Please continue.
Miike: *gives speech*
[Note: at this point, I was told I could not transcribe Miike's speech due to intellectual property. It was an awesome "Eye of the Tiger" level speech, though.]
Thank you, Miike. And thank you for coming. Everyone say bye to Miike.
Venom: Whoa, whoa, whoa. What about the Q&A?
*under my breath* dammit
Miike: It's all right, Z.
*long, uneasy sigh* Ok, we'll have a short Q&A. Please raise your hand if you have a question for Miike.
Hamin