**HOTFIX AND GOODIES**
Our latest Hotfix is now live for both iOS and Android! Please manually update your game. Additionally, because of the bugs' impact on energy refill consumption, we have provided summoners with Energy Refills and a few other items to assist in the Contest! Sign in and check your messages now to claim yours!
Alliance war need a solution not compenstation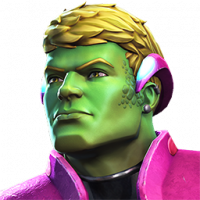 the_furry_one
Posts: 58
★
Hi,

First of all this thank you guys from kabam I know it was a tough day and you worked hard to fix the bugs.

Now for the main issue, this war was the cutoff war to get the rewards for the season.

My alliance was unlisted during the bug and now we won't perticipate in the war that starts today.

So now we are facing 2 issues:
1. We won't get the war score if we win or lose, around 700k, which might put us in gold 1.
2. An alliance member who joined for this and the following wars won't get the season rewards.

I don't think this is a compensation issue.

I suggest to cut this war from the season and make the season a war longer.

What do you think?