Exploit accusation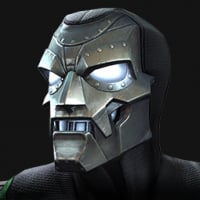 El_Jerko
Posts: 4
I am not a cheater and need to know why I am being accused of being one. I don't know what mistakes the programmers have made, but I haven't taken advantage of anything and have only played the game in my normal manner. I have spent too much time playing this game trying to feel with the crazy demands so I could build my champs up and do not appreciate my integrity being out to question. This threat of taking away rewards doesn't sit well when I know I know I haven't done anything wrong.
I have only fully completed the monthly quest at heroic and only played it as much as required to get to master. I am 2 runs away from completing master, but haven't even touched the beginner or normal levels.
So why am I being accused of cheating when I've done absolutely nothing of the sort? I've done nothing different and have out too much time I got his game to not get an answer when you want to penalize me when I've nothing wrong. This is not right.