UPDATE: A new Hotfix (v32.2.3) is now being released to address this issue. Please keep an eye on your App Store for this update to address the below issue.
We are currently experiencing an Error when Summoners view a Champion's Synergies while in the Champion Selection screen in Arenas and Duels. We are aware of this issue and are working on a Hotfix to address it. In the meantime, please avoid using the synergy menu to prevent this error and crash. We apologize for this inconvenience. Updates will be posted here:
https://forums.playcontestofchampions.com/en/discussion/293506/error-when-looking-at-synergies-from-champion-selection-screen
Annihilus Balance Changes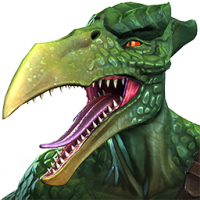 Dynasty
Posts: 30
★
I have played Annihilus a lot and seen a lot of gameplay. You are right in the fact that his playstyle is very aggressive and when an opponent uses a special attack it's hard to turn stifles into furies. But I don't understand how adding a timer on his special 1 helps. Increase how long the stifles are paused on his special 1 and increase the effectiveness of his fury buffs.
This discussion has been closed.