We are currently experiencing an issue causing a delay in delivery of Summoner Advancement, the Alliance Quest event, and other 3-Day X-Men use event. We are working to resolve this, but it will likely take a few days. We will ensure that these rewards are delivered to affected Alliances. Please do not change Alliances until your rewards are delivered.
Warlock immune to Grandmaster inverted controls??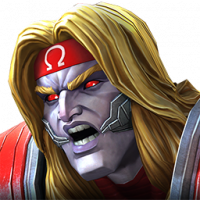 Neonoctis
Posts: 118
★
So there is a phase during the grandmaster fight where he gives you inverted controls for a certain period of time. Has anyone tested whether or not the robots/ magnetos are immune to this form of inverted controls. What about Mr. Sinister or Emma frost??