Summoners, we recently encountered an issue with the Alliance Quest Setup Phase Starting Timer that may cause the Setup Phase Starting Timer to display erroneous information, though we are working on a fix for it as quickly as possible. Additionally, if the Setup Phase does not let you plan your days in advance, you will be able to once the Event officially begins on the Alliance Quest Start date.

For clarity, the next Alliance Quest Enlistment Phase will begin on December 5 at 20:00 UTC, regardless of what the in-game timers display.

The next Alliance Quest Start will be on December 6 at 20:00 UTC. This is when Summoners should be able to enter each Map.

Thank you for your patience and understanding as we work to resolve this issue.
Changes to Captain Marvel mcu Abyss - compensation needed ?
Stellar
Posts: 764
★★★
Hello Kabam,
Apparently the Captain Marvel mcu from the abyss had some fixe as now mystic champion do nearly 80k damage per hit !
If the video of lagacy is true, it means lots of players spent unnecessary units on this fight. I do spent nearly 1500 units to beat her with my Supreme Symbiote 5R5 sig200 ! Doing 2000 damage per hit instead of the 80 000 the video show us.
So Kabam, if its true, people having done the abyss Captain Marvel mcu before the fixe should have a compensation, should not they ?
Here is the link to the video :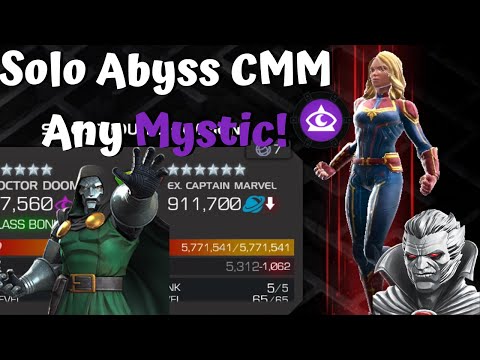 This discussion has been closed.