Looking for a New Alliance? THE REVENGERS WANT YOU!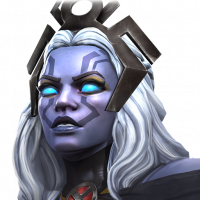 Miramini
Posts: 18
★
Hello Fellow Summoners!
My name is Miramini. I'm the Leader of
The Revengers
! After the last few weeks, we've been noticing that some of our previous alliance members weren't participating much anymore. We've recently gone through a rather large purge of inactive members and are looking to recruit some more great Summoners to help us grow our alliance!
Some Current Information About Us:
- We are currently residing in the Silver 2 bracket for this Alliance War season, and have currently been running 1 Battle Group per war session.
- We run Alliance Quest Map 4 (with rotating modifiers) daily.
- Donations aren't expected from members, only activity and assistance in Alliance events.
This is where you come in! We're looking for some fresh Summoners with the qualities listed below:
- Base Prestige around 4500 or above.
- For Alliance War: Defenders/Attackers that are either Rank 4- Level 40 (4* Stars) or Rank 2 Level 35 (5* Stars) and above.
- For Alliance Quest: Attackers that are capable in assisting and clearing Map 4.
- Willingness to participate in both AQ and AW (not necessarily at the same time, but in general).
- Willingness to participate in Alliance events.
- Communication with fellow alliance members and activity.
We're hoping that by getting some great new Summoners to join us, we'll be able to start running 2 AW Battle Groups once again, and start fully clearing Map 5 in Alliance Quest.
Our Alliance also has a Discord that we use to chat and communicate both inside and outside of MCOC. We're looking for more people who are willing to join and participate on our server as well!
For more information or for an invitation, you can hit me up either in game or shoot me a message and a friend request on Discord! I'll also be keeping an eye on this discussion, so feel free to post questions or anything else below!
Summoner Name:
Miramini
Discord ID:
Miramini#9494
Good luck fellow Summoners! See you in the Contest!