**Login Issues - Update**
Summoners experiencing error messages during login, we have been manually navigating around the issue for each player; you should be able to log in again!
We will be releasing a hot fix in the next day or two to resolve the issue entirely.
Hulkbuster buff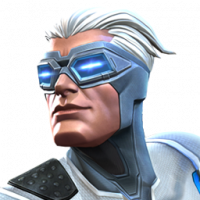 shinchan2810
Posts: 23
★
I am an average player with 4k prestige coz just started playing this game three months back and today I got A4* hulkbuster but I'm not sure about when will the hulkbuster update come in action and whether it would be available for me as well...coz I have seen the beta gameplay but I really have no idea whether my hulkbuster would get benefit from it or not?...
Plz reply to this
@Kabam
Miike and anyone who could help me out on this....I would really appreciate the effort.