UPDATE: A new Hotfix (v32.2.3) is now being released to address this issue. Please keep an eye on your App Store for this update to address the below issue.
We are currently experiencing an Error when Summoners view a Champion's Synergies while in the Champion Selection screen in Arenas and Duels. We are aware of this issue and are working on a Hotfix to address it. In the meantime, please avoid using the synergy menu to prevent this error and crash. We apologize for this inconvenience. Updates will be posted here:
https://forums.playcontestofchampions.com/en/discussion/293506/error-when-looking-at-synergies-from-champion-selection-screen
Groot's day to shine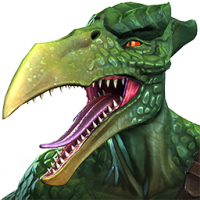 Graydrox
Posts: 400
★★★
We've got an extra points for using Groot day ! Finally we get to show him some love by using him in the battlerealm. And why stop there?

Show off your best Groot. Say something nice about him. Post your best ROL winter soldier time. Or however you want to show appreciation for who he is, let's see it.

I'll start by saying something nice. Groot is a really good dude. He doesnt like to hurt anybody, including his opponents.