Worst Boss Rush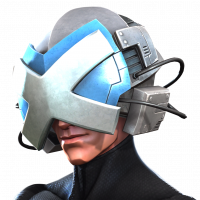 DeQueue
Posts: 101
★
Since the long standing boss rushes coming to an end.

The very first one with thing diablo havok fury sinister cmm was the worst one of the lot. Yes that's the only one I couldn't complete no matter how many times I've tried in its tenure.

Last time I tried today went upto havok. But now heavy hitter remains active even after heavy animations are over. So no openings except intercepting what so ever.

This visuals & actual timing difference is so long present in the game. This needs a fix too.

Can't experience the omega one. But the other four was quite enjoyable too & so was the summoner show-up (after nerf).

Meanwhile best side event quest ever in Mutant Treasure Island is still there to enjoy.