**BANQUET EVENT PSA**
To fully participate in the upcoming Banquet's Alliance Event you will need to be in your alliance for 14 days prior to the event's start date on December 20th. That means, stay in your alliance from December 6th onwards to enjoy all there is to offer in the Banquet event.
**Not Another Anime Reference Solo Event Returning**
This solo event has been fixed and will appear in game again on December 10th and will run through the 17th.
Reminder: This event is available to Paragon+ Summoners
Emma frost aw bug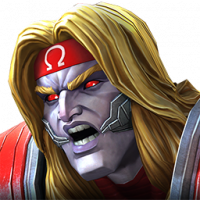 Will3808
Posts: 3,536
★★★★★
I was fighting Emma Frost in aw with ronin earlier and found what I think is a bug. Her specials didn't have reverse controls like normal. The only nodes on the fight were attack and health boosts and I made sure I wasn't in wraith stance so that I wasn't reducing ability accuracy. This is the best video I could get. You can't see my inputs but on the first special I dash forward like you'd normally do on Emma's specials and get hit. The second time I dash backwards and am able to dex the attack. I've never seen this before so I'm 99% sure it's a bug. Feel free to ask more questions or correct me if I'm missing something. Thanks.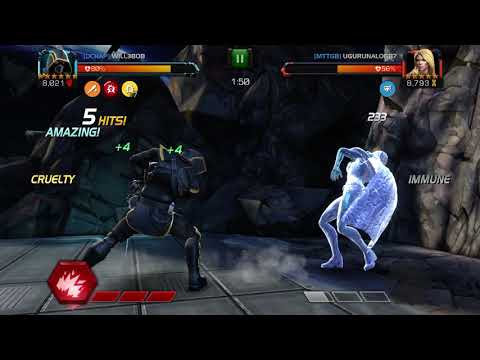 https://youtu.be/RHu_Ecam12Q