Summoners, we recently encountered an issue with the Alliance Quest Setup Phase Starting Timer that may cause the Setup Phase Starting Timer to display erroneous information, though we are working on a fix for it as quickly as possible. Additionally, if the Setup Phase does not let you plan your days in advance, you will be able to once the Event officially begins on the Alliance Quest Start date.

For clarity, the next Alliance Quest Enlistment Phase will begin on December 5 at 20:00 UTC, regardless of what the in-game timers display.

The next Alliance Quest Start will be on December 6 at 20:00 UTC. This is when Summoners should be able to enter each Map.

Thank you for your patience and understanding as we work to resolve this issue.
STRESS FREE AND DRAMA FREE, RELAXED ALLIANCE WHO IS STILL VERY ACTIVE IN AW AND AQ... JOIN US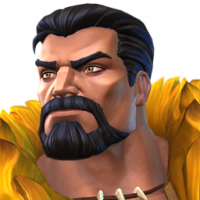 Blue_Marvel
Posts: 148
★
Add me on LINE app >> Georgie24k

Our alliance consist of Men and Women from all across the globe. Laid back, easy going players and drama free. Semi retired players with 1mil prestige, and active new players looking to grow their accounts.

Gold 3 in AW, looking to hit Gold 2
Running 3 bdgs

And AQ, maps 4.4.4. With mods
Very much cable of at least 5.5.4
So.. depends on if you're interested and can handle map 5

We will be generously gifting with members of both alliances that we have. We all either spend a little or have grind to save units 'Tis the season!!

Add me on LINE app >> Georgie24k

BIG accounts are welcomed to join the main alliance (several max 5, 6* at r2 and r3)

International players are welcomed as well
Trinidad, Philippines, England, Australia, Mexico, Brasil, Germany, India, UAE, Denmark, Sweden etc.