Stryfe Abyss team for the future. He looks crazy powerful!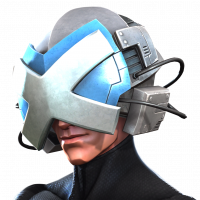 DualityCope
Posts: 244
★★★
For abyss easy path im thinking of this team.

Stryfe
Apocolypse
Symbiote supreme/Doom
Human torch
Nick Fury (this is the team spot I'm 100% unsure of)

I feel like stryfe could get through the abyss easy path (excluding collector) with less revives than Ægon since he looks like he can solo more fights, but for the collector i think Ægon would take the lead. Then again I haven't seen stryfe against the collector yet.

Gimme your team ideas, there's a good amount of combinations, so I wonder what the best one is?