long wanted champs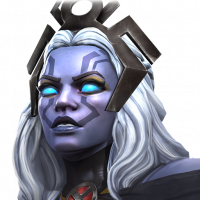 Pin_the_AvengerPGT17
Posts: 210
★
Quicksilver and Mystique are both undoubtedly wanted by everyone. And Kabam are coming close with the Skrulls and Warlock to implement a shapeshifting champ in game.

If you pay attention to Prof X, his dash back ability shows that Kabam are close to bringing Quicksilver into the game. That being said it's likely they won't implement these 2 champs for another year, so a couple of X-men events from now.
Post edited by Kabam Porthos on
This discussion has been closed.