Help me decide.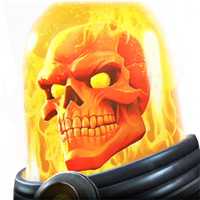 Qfury
Posts: 1,281
★★★★
No more 6*s I currently want to invest in (come on good cosmic champ to make my 2nd R3)
So I have 10 t5b currently and I'm preparing for my next rank up once I get more t5b/t2a in overflow (just took 6* sorcerer supreme to R2 to get rid of t5b in overflow)
Now I know capiw is probably gonna be a clear winner seeing as I can take him to Sig 200 but I have a stupidly overcrowded science roster as is (6* R3 human torch not pictured), and same goes for skill... Overcrowded with good champs..
Mutant I'm lacking
And same goes for tech... Although g2099 kills things so quick already in cav eq at R4 it's not even funny...
These are my only options I'd consider for now help me decide.
Post edited by Kabam Habanero on